Cajun Sounds Internet Radio (CSIR.LIVE) Began Streaming In January 2014, By Gloria Roy-Pate. Our Mission Is Dedicated To Preserving And Promoting Our Beautiful Cajun Music And Heritage CSIR.LIVE Plays Around The Clock, Worldwide! We Feature A Variety Of Cajun, Creole And Swamp Pop Music From Generations Past, Present And New Music From The Up And Comers Who Are The Future Of Our Heritage.
Every Saturday @ 1:00pm, We Feature Freddie Pate's Country Legends, Taking You Back To When Country Was Country!
CSIR.LIVE Provides The Music Entertainment For All Types Of Occasions Like Backyard Bbq And Crawfish Boils, Receptions, Festivals, Reunions Or Just Sitting Out On The Patio With A Cool One!
Stream CSIR.LIVE For All Your Party Music!
About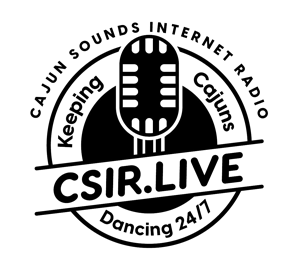 When Freddie was a little boy from birth, he was always into music, which manifested in many ways. Of course, we know Freddie has had great success as a musician, songwriter, producer, and entertainer but he always dreamed of being a DJ on the radio. He even went so far as to befriend the local radio station and offered to clean up the station just to be around the business. In the day when they had the Teletype machines spitting out the current news of the day and the djs would read this copy on the air.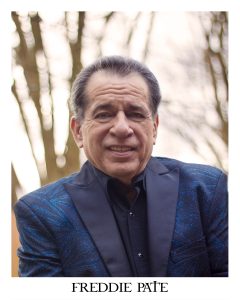 When they finished with the old copy they of course threw it away where Freddie would "clean it up" and take a stack of them home to read "on the air" of the homemade radio station he commissioned his grandpa to hook up! A wired speaker in the kitchen for granny while she worked while he broadcasted from the basement to his adoring fan! And thus Freddie's illustrious radio career was born.